Construct 3 - Install plugin
Step 1. Download addon​
The full list of addon builds can be found here.
Install gamepush-core.c3addon to use all core features.
Link to addon GamePush Core on Construct 3
To work with chats and real-time messages, additionally install the gamepush-channels.c3addon plugin.
Link to addon GamePush Channels on Construct 3
Step 2. Find the Addon Manager​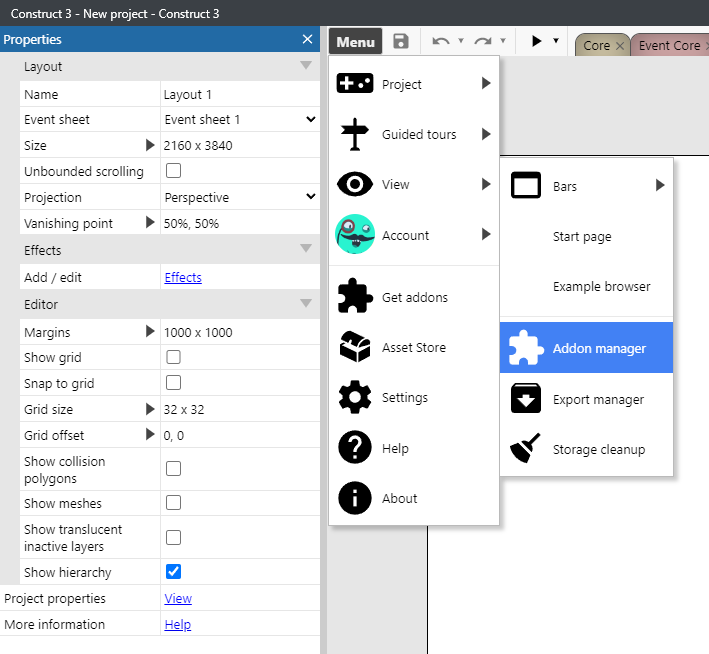 Step 3. Install addon​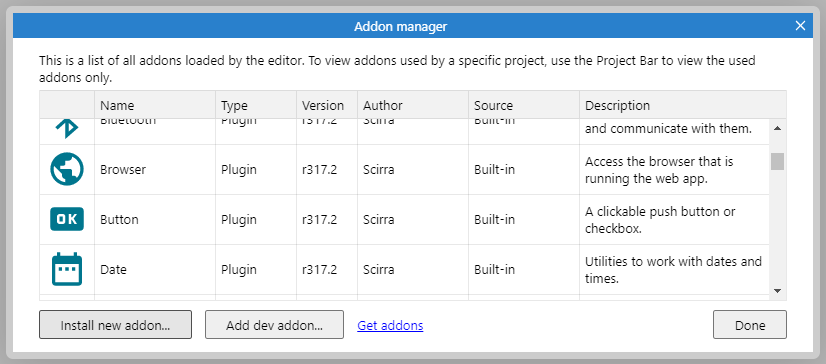 Step 4. Pick insert new object​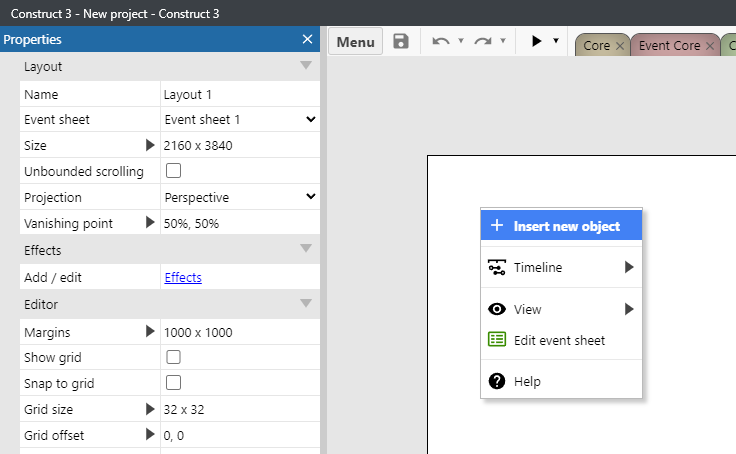 Step 5. Find GamePush plugin and add it to the project​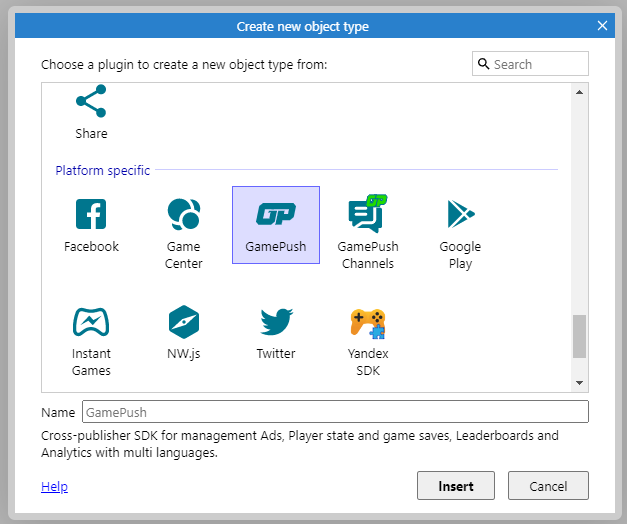 Step 6. In the GamePush control panel, go to your game page​
You will need the project ID and token.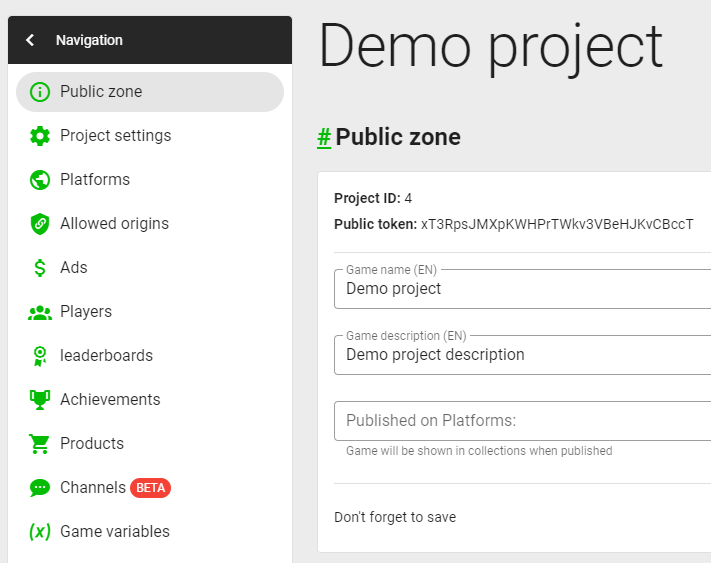 Step 7. Select the plugin in the list of objects​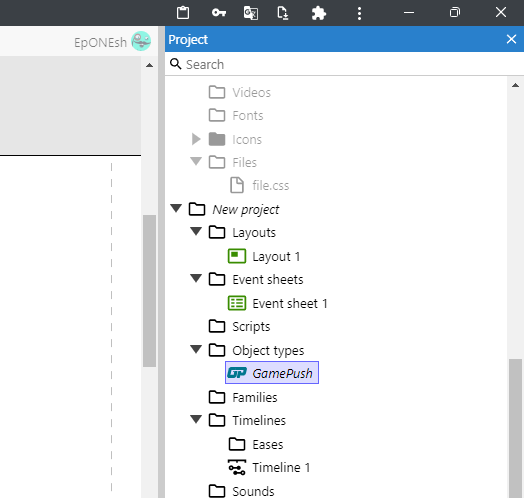 Step 8. Add the project ID and token to the plugin settings​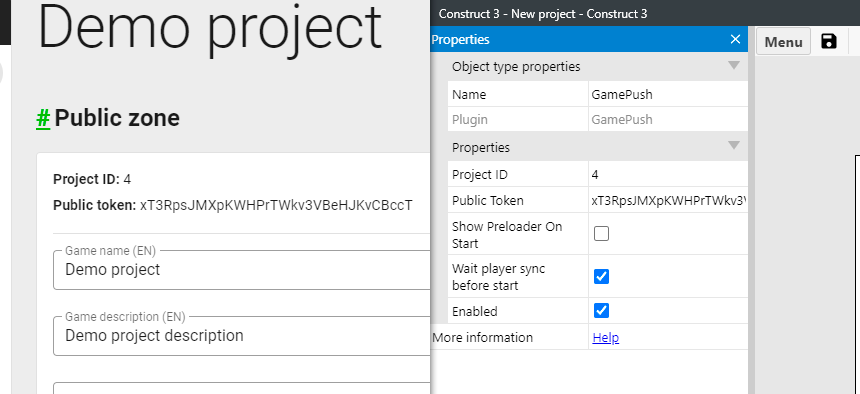 Step 9. Disable the worker in the project settings​
This is necessary so that the plugin runs in the scope of the Platform SDK and the GamePush SDK and not in the worker.